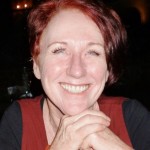 I am easy to find at 15B Cambridge Road, which is in the Brunswick Town area, just off Western Road, on the border of Brighton and Hove. There is parking at the bottom and top of the street, and there are loads of buses running between Brighton and Hove along Western Road. Alternatively, my practice is a comfortable walk from Brighton and Hove shopping areas and stations.

If getting to the practice is an issue, I could arrange to see you at your home [which is especially convenient for children or clients with mobility problems], or if you live too far away we could do the sessions by Skype or telephone. Please call me 07456662207 or email to discuss these options.
I look forward to hearing from you.
Lorri
Lorri Craig 
1

5B Cambridge Road
HOVE
EAST SUSSEX

BN3 1DE
Phone 0745 6660227