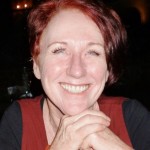 Hi. I am Lorri Craig, an experienced registered counselling psychologist, practising counselling and psychological therapies in Brighton and Hove in the UK.
I have been practising psychology for over 30 years now. I am UK born, but was raised in Australia, where I did my training, so I am registered in both countries [HCPC & AHPRA]. I have worked in a large number of government and private clnical settings with people of all ages [from young children to the elderly, and everyone in between], and from all walks of life. 
People see me about a multitude of different issues, including stress, anxiety, depression, mood changes, anger, motivation problems, relationship problems, separation issues, loneliness, shyness, bullying at work or school, low self esteem, OCD, eating problems, grief, coping with illness, pain management, carer issues, parenting strategies, child behaviour problems, family relationships, aging, and trauma, including childhood abuse and PTSD.

I employ a variety of evidence based psychological strategies to help people to understand and deal with their issues, including CBT, ACT, AIT, and mindfulness. I tend to explain these as I go along and use whatever feels right for the client.

I strongly believe in the power of the therapeutic relationship to help people heal and grow. The odd bit of laughter and fun doesn't hurt either. .

Call Me for a Chat

If you think that you, or someone you care about, might benefit from seeing me, please pick up the phone now so we can chat about it; to see whether I think I can help. My phone number is 0745 6660227.
Please leave a message or send me a text if I'm not able to pick up. Alternatively, you could drop me an email with your name and phone number, and I will get back to you. Don't worry, I will always be discrete and confidential, within the guidelines of my profession. And, naturally, this part of the service is free.
My session fees are affordable and are outlined on the FEES page on this website. But if you are on a low income, you might be able to negotiate a discount.

I am located a stone's throw from the Brighton and Hove high streets, just off Western Road. There are details and maps on the WHERE TO FIND ME page.

I believe that most of us benefit from a bit of psychological tweaking at some stage in our lives. Perhaps now is your time.

I look forward to hearing from you….
Lorri 
0745 6660227
15B Cambridge Road
Brighton and Hove
EAST SUSSEX BN3 1DE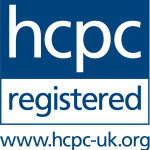 PS  If you want to get a sense of how I think and work with people, please check out my Psychology website:
www.PsychologyThroughTheInternet.com